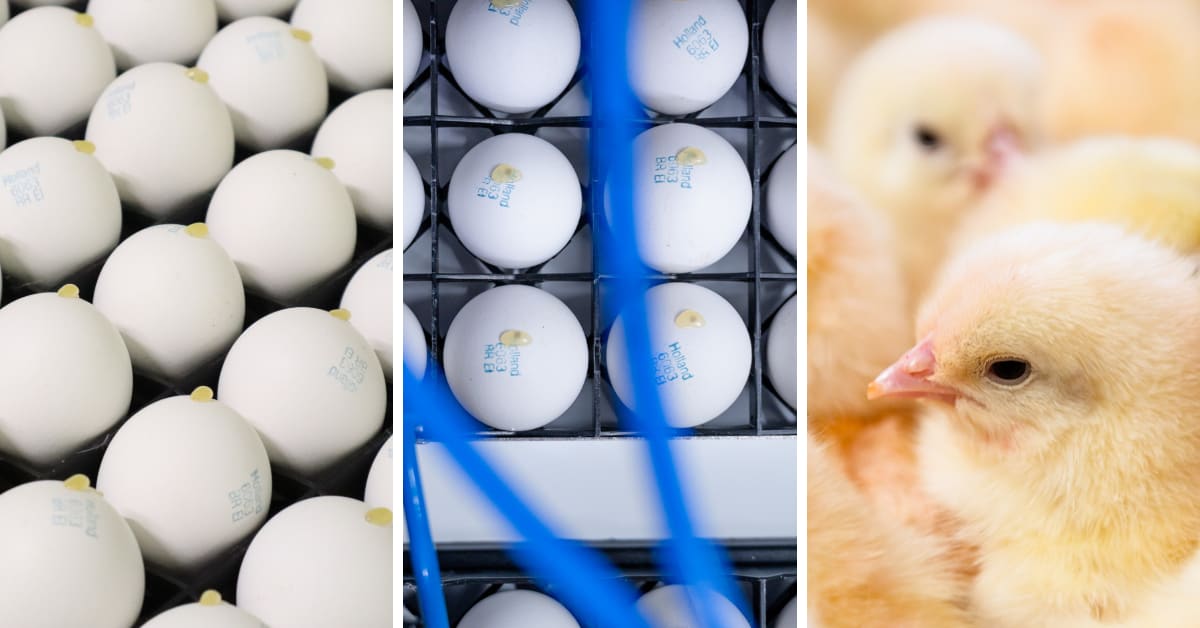 Business Lead
Leiden

,

Zuid-Holland

,

Netherlands

€4,000 - €5,500

Eve
Job description
Do you have a pro-active mindset and the desire to make a huge, positive impact on society and work towards commercial success? Can you lead a highly skilled, multi-disciplinary team of engineers and poultry experts and build a business around animal welfare with them? Then contact us, and you might become our business lead for Eve!


Who are we?
Yearly, about 80 billion chickens hatch in not so optimal conditions that negatively affect animal welfare and lead to economic losses. Eve aims to solve this problem. The idea for Eve originated when we found out that chicks literally and figuratively hatch in a black box. What if you could closely monitor all factors that affect hatching and transform these into actionable insights for the hatchery? Not only would the health of new-born chicks greatly improve – efficiency and productivity would too. The Eve platform helps hatcheries to transform animal welfare into a competitive advantage. We are now moving from development to rolling out Eve, quickly making an impact on millions of animals. For more information, check out our website.
Eve roosts in the same nest as In Ovo. Based in the university city of Leiden, overlooking the Leiden Bio Science Park, our fast-growing flock of tech-savvy pioneers is bettering the lives of millions of animals each year. And we're just getting started. Do you want to have a tangible impact on animal welfare, environmental issues, and climate change? In Ovo provides ample opportunity to make a difference in various areas: data, hardware, software, IoT and, of course, animal health and welfare. We welcome creative, curious minds – people with a can-do attitude who are eager to work in a dynamic and informal organisation that encourages autonomy and independence.
Job requirements
What are you going to do?
As our Business Lead you will work closely with the Tech Lead to make Eve a commercial success. Your business strategy will result in the biggest impact on animal welfare and you will lead the team to this success. We are looking for an analytical, self-driven and proactive self-starter with great people management skills to join our existing team.
Together with our Tech Lead, you will be responsible for taking our Eve project to the next level. You are able to combine your technical knowledge with strong people and commercial skills. You will support in fundraising efforts and evaluate different market opportunities to ensure strong business development. This starts with fine tuning the business plan for commercial success. Due to your strong communication skills, you will be able to represent Eve to the outside world and your project experience will ensure, in close cooperation with the Technical Lead, the smooth rolling out of new business opportunities and strategic projects to further scale Eve.
Who we are looking for?
Do you worry about tomorrow's world? But do you also have the ambition to do something about it? And can you identify yourself with the following characteristics?
You have always had the desire to start something yourself and get energy from creating (new) things.
You think in solutions, not in problems.
You have 2-5 years of work experience in a fast-paced environment, e.g. start-up/VC environment and a strong affinity with technology and life sciences.
You share our feeling of urgency to make impact to the lives of millions of animals.
You are a strong communicator with the ability to work with a variety of stakeholders in a mature and convincing manner and are not afraid to make mistakes.
You enjoy building and presenting convincing business cases that make it easy for you to find individuals and teams to help you execute.
You are fluent in both Dutch and English; other languages can be convenient!
What can we offer?
A scale-up environment with the opportunity to make a global impact on animal welfare
The innovative character of In Ovo, which will support you to continuously seek new opportunities and chances to grow.
A fast-growing multidisciplinary team with whom you make the world a little better every day. We are convinced that different backgrounds and perspectives make our team stronger.
Personal development, which is our key to success.
We also offer the following:
Salary between €4,000 and €5,500 gross on fulltime basis, based on knowledge and experience.
A workweek of 32-40 hours with a healthy 'work-life' balance, in which a lot of flexibility is possible
Travel opportunities due to our intention for fast international growth
Good working conditions, including 25 vacation days (on a full-time basis), a pension and a work-from-home allowance
A yearly budget for personal development of €1,500.


Interested, but still having doubts?

If you find the position interesting but have a few doubts, that is completely understandable.

Candidates who think they do not fully meet all the requirements tend to refrain from applying for certain positions. Unfortunately, this is more prevalent among women and people from ethnic minority backgrounds. So, we welcome applicants even if they have some doubts. We look forward to discussing your qualities and perhaps offering you a suitable position with our organisation.
Please apply by sending your CV and a short application letter. If you would like more information, contact Ralph Roels, Recruitment Lead on +31 (0)6 14139696 or send an email to ralph@inovo.nl
Please do not contact us with unsolicited services or offers using the contact details for this vacancy.
or
Apply with Indeed
unavailable