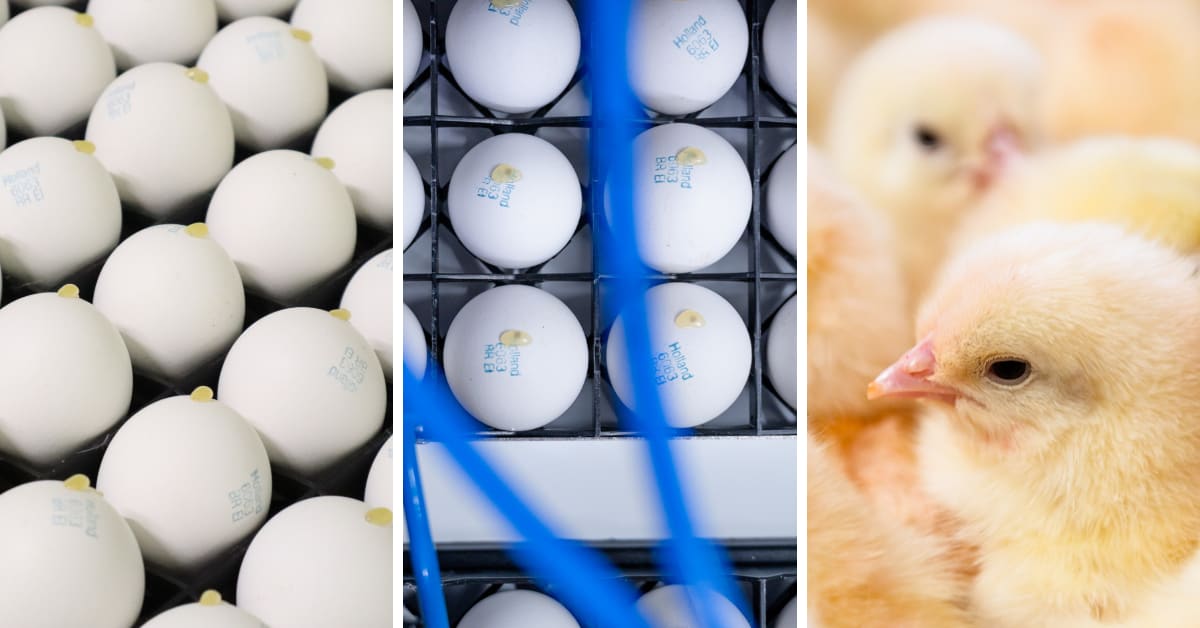 Mechanical Engineer
Ochten

,

Gelderland

,

Netherlands

€3,000 - €5,200 per month

Operations
Job description
Are you only satisfied when production technology is optimised? Do you possess the necessary technical skills to ensure the smooth running of our high-tech Ella machine? Do you have an enterprising mindset and the drive to contribute to In Ovo's growth ambition? If so, you won't want to miss this opportunity to join our team as Mechanical Engineer.
Who are we?

Since we started out in 2011, we have been developing an automated process to determine the sex of a chick while still inside the egg. We aim to prevent the hatching and then culling of billions of male chicks worldwide just because they do not lay eggs. In 2020, we installed the first version of our Ella machine in a hatchery. Since then, we have developed the technology further, and a new, improved Ella began operating in 2022.
We can proudly report that during the last few months alone, we have prevented hundred thousands day-old male chicks from being killed. Our mission is to end the culling of male chicks completely.
Ella is only the initial step on our journey, our first pioneering innovation. We are determined to develop our business further and create many more innovative ideas. When it comes to animal welfare and climate change, all sorts of challenges exist and cry out for imaginative ideas and unconventional solutions. These are precisely the challenges that drive us forward.
At In Ovo, we combine analytical insight with a no-nonsense approach. We don't get caught up in endless discussions. And we don't stare at the screen for hours on end. We look at the hatcheries from the inside. Because our solutions have to work for them if what we do is to succeed.
What are you going to do?
As our Mechanical Engineer, you will assist the technical staff and operators to ensure our high-tech machines run smoothly. During production, you will identify any technical issues and help provide appropriate solutions. You will also be responsible for repairs, the servicing plan and preventive maintenance. To further develop our technology, you will work closely with the R&D department.
Should a machine break down during a shift, you will regularly be on standby to analyse any problems and apply your knowledge and skills to restart the production line as soon as possible.
Once you have gained a comprehensive technical understanding of our machine, you will be able to assist in setting up and maintaining production lines across the world. This means you will have the opportunity to travel abroad on a regular basis. Based on our company's anticipated growth, no day will be the same.
Job requirements
Who are we looking for?
You are creative, solutions oriented and hands on. Along with your technical knowledge, these attributes will enable you to optimise machine line operations and production. We aim to save billions of male chicks each year, and you will play a major part in this.
You also possess:
A background in technology/chemistry, educated to at least bachelor's degree level.
Proven experience in a production environment.
Strong analytical skills and a hands-on mentality, enabling you to detect the cause of malfunctions quickly.
Broad practical and technical knowhow that allows you to solve issues independently and make improvements.
The ability to detect and communicate potential problems.
An excellent command of both Dutch and English.
A valid Dutch driving licence.


What can we offer?
A scale-up company that offers unique opportunities to make a global impact on animal welfare.
An innovative work environment where you enjoy a lot of responsibility and can constantly seek out new opportunities and ways to develop.
The chance to be part of a fast-growing multi-disciplinary team that helps make the world a little better every day. We firmly believe that people from different backgrounds who possess a range of perspectives can only strengthen our team.
Plenty of opportunities for personal development, which we believe is key to our success.


Not forgetting:
A base salary between €3000,- and €5200,- gross per month according to knowledge and experience.
Irregularity allowance for working hours outside 06.00 – 19.00 hrs.
A working week of 32-40 hours and a healthy work-life balance.
Travel opportunities (we aim for rapid international expansion).
Good terms of employment, including 25 days' holiday per year (full-time contract), a pension and a working-from-home allowance.
An annual budget for personal development.


Interested, but still having doubts?
If you find the position interesting but have a few doubts, that is completely understandable.
Candidates who think they do not fully meet all the requirements tend to refrain from applying for certain positions. Unfortunately, this is more prevalent among women and people from ethnic minority backgrounds. So, we welcome applicants even if they have some doubts. We look forward to discussing your qualities and perhaps offering you a suitable position with our organisation.
Please apply by sending your CV and a short application letter. If you would like more information, contact Ralph Roels, Recruitment Lead on +31 (0)6 14139696 or send an email to ralph@inovo.nl.
Please do not contact us with unsolicited services or offers using the contact details for this vacancy.
or
Apply with Indeed
unavailable