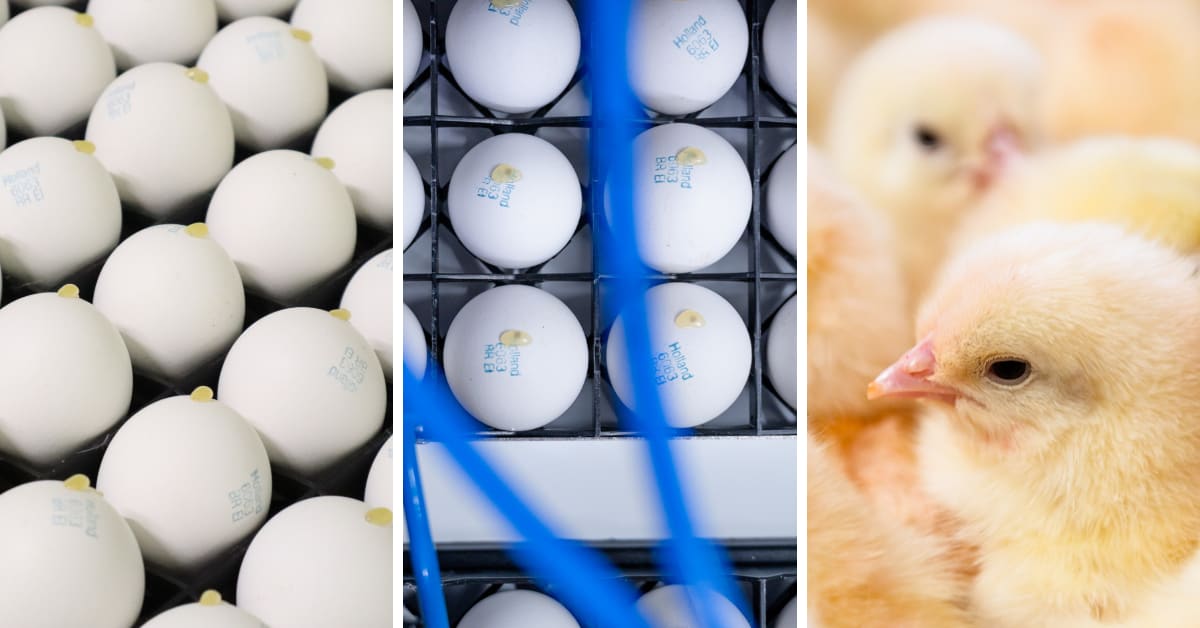 Partnership Manager Retail & Food
Remote

Leiden

,

Zuid-Holland

,

Netherlands

Sales
Job description
Are you ready to join our mission and sales strategy that makes a difference for our customers and the food industry? Join our growing team as our new Partnership Manager Retail & Food, and seize the unique opportunity to be part of a competent, engaged, and passionate sales department for the implementation of advanced solutions in the animal production sector and the human food industry.
About our company
Since we started out in 2011, we have been working on our solution that enables the automated determination of the gender of a chick while it's still in the egg, with the ultimate goal of preventing the culling of billions of male chicks, as they do not lay eggs. In 2020, we installed the first version of our Ella machine in the hatchery, and since then, we have been diligently pursuing our mission and the expansion of our concept. We hold a strong ambition to shape this not only across Europe but also on a global scale.

Our mission with Ella is to put an end to the widespread culling of day-old male chicks on a large scale. All stakeholders in the egg production sector are involved in implementing our solution, including food retailers, the FMCG segment, food brands, and consumers.

Ella is just the first step, our initial groundbreaking innovation. If it's up to us, there will be more. Much more. There are numerous problems in the fields of animal welfare and climate. Problems that scream for unconventional solutions. Precisely the kind of challenges we at In Ovo like to sink our teeth into.

At In Ovo, we combine analytical insight with a no-nonsense approach. We don't get caught up in endless discussions. And we don't stare at the screen for hours on end. We look at the hatcheries from the inside. Because our solutions have to work for them if what we do is to succeed.
Your role
As our new Partnership Manager for Retail & Food, you will leverage your extensive knowledge and experience in FMCG/fresh products to make our sustainable and animal-friendly solution a core value in the human nutrition sector. Your expertise spans the various stages of the commercial process, encompassing developing new markets, lead generation, and implementing innovative products, concepts, and business models. You engage in research, visit, and understand from experience how the food retail, food brands, and supply industry think and operate. Making an impact at diverse business levels excites you, and you can translate our business case, emphasizing value for the egg production chain, into benefits for their customers in the food sector.

Due to your deep knowledge from the food and retail sector, you are capable of contributing to our sales strategy. The Partnership Manager for Retail & Food is focused on expanding our market impact by motivating and mobilizing players in the food sector to adopt sustainable and animal-friendly produced food products and ingredients. Our ambitions are grand, and to truly make an impact, all continents worldwide are our playground. You will report to the Sales Director.
Job requirements
About you
You are:
Demonstrable (international) experience, with a minimum of 3 years in the (food)-retail sector. Preferably experience in a commercial, procurement, or product management role.
Capable of strategic thinking and its execution.
Analytical: understands our products, specifications, and the link with pricing. Can cope with a rapidly changing environment and the associated uncertainties.
Good communicator: Clear, persuasive, punctual, and to the point in both speech and writing.
Fluent in the English language, knowledge of other languages is a plus.

What we offer
Working as a Partnership Manager Retail & Food at In Ovo means contributing to a fast-growing, ambitious organisation. You will deal with interesting and sometimes complex business development projects, issues and brainteasers. In Ovo is a company large enough for you to work on a wide range of topics but small enough to stamp your mark and make a difference. Our culture is informal and the lines of communication short.

We also offer the following:


A scale-up company setting that allows you to benefit from unique opportunities that have a global impact on animal welfare.
A ground-breaking environment where you enjoy a lot of responsibility and can constantly seek out new opportunities and ways to develop.
A salary between € 4,000 and € 6,000, depending on your working experience.
25 days holiday per year, a pension and a working-from-home allowance.
An annual budget of € 1,500 for personal development

Interested but still in doubt?
If you find the position interesting but have a few doubts, that is completely understandable.

Candidates who think they do not fully meet all the requirements tend to refrain from applying for certain positions. Unfortunately, this is more prevalent among women and people from ethnic minority backgrounds. So, we welcome applicants even if they have some doubts. We look forward to discussing your qualities and perhaps offering you a suitable position with our organisation.

Please apply by sending your CV and a short application letter. If you would like more information, contact Ralph Roels, Recruitment Lead on +31 (0)6 14139696 or send an email to ralph@inovo.nl.

Please do not contact us with unsolicited services or offers using the contact details for this vacancy.
or
Apply with Indeed
unavailable