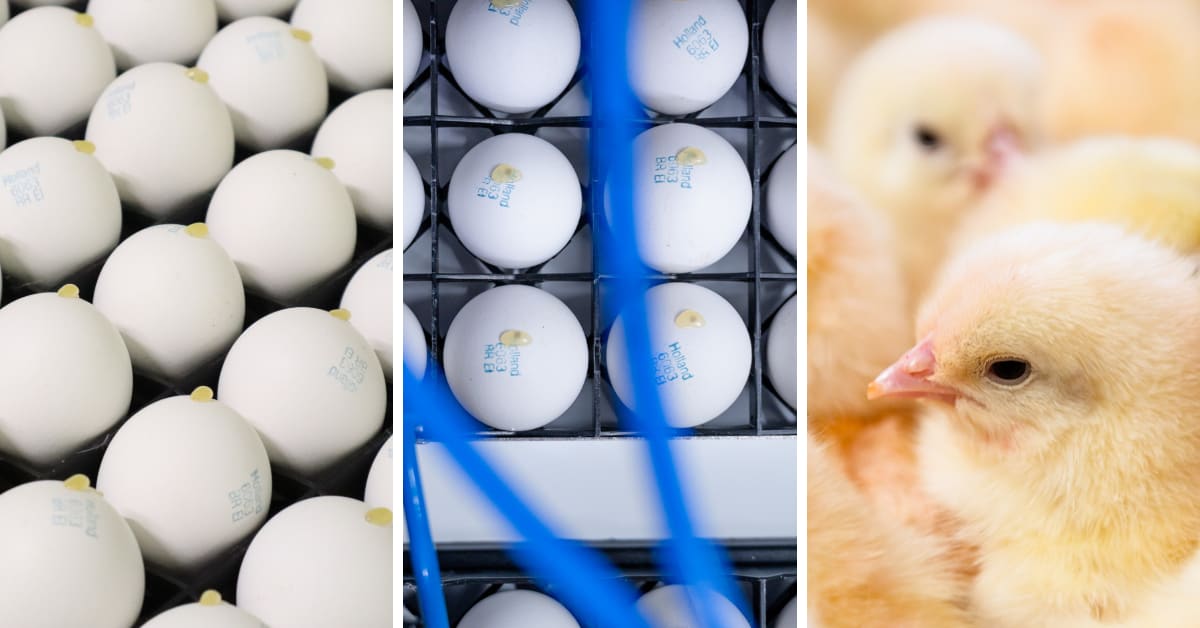 Production Engineer (MBO)
Ochten

,

Gelderland

,

Netherlands

Operations
Job description
As a production engineer at In Ovo, you will be the person who runs our high-tech machines during production. In this versatile, technical job where innovation and maintenance of our machines are combined, you can really put your heart into technology. Do you get energy from working in a growing organisation where there is room for innovation and (personal) development? Then join our team at In Ovo!

Who we are
Over the past 10 years, In Ovo has been developing and implementing our high-tech Ella machine, which can determine the gender of eggs. This prevents the culling of millions of chicks per machine and has a massive impact on animal welfare and efficiency, saves resources, and creates a more ethically acceptable egg production channel. With new legislation and interest from retailers coming up in multiple countries, we see more and more hatcheries requesting the In Ovo solution to support their business. We will grow considerably as a company, continue to improve our machines and will put many machines in the market, in order to end the culling of chicks completely. This way, we will make a significant, positive impact on animal welfare and sustainability in the global poultry sector over the coming years.

Who you are
You will be joining a young and ambitious team that likes to have fun. The entire team works ambitiously to realize the success of the company and our solutions. This creates many challenges and therefore also many victories, and successes are there to be celebrated. In short: a pleasant and informal atmosphere! Catching up with colleagues is extremely valuable to us to maintain our connection.
As production engineer, together with the operators, you ensure that our high-tech machines keep running during production. Together with the operators, you make sure the production process runs optimally. You solve any problems on site and outside production, you support the mechanical engineers in implementing technical improvements.
If you know all the ins and outs of the machine, you can help build the machine and start production at future locations in Europe. In that case, you will also spend regular weekdays abroad. With the growth we foresee, for the period ahead, no day will be the same!
Job requirements
Who we are looking for
We are looking for a production engineer who is only satisfied when the machine is running optimally. You like to work in an environment where there is still a lot to be learned and together, we will ensure that our solution can be deployed worldwide. There is always something to learn, and you are a go-getter who takes responsibility to ensure that we can successfully gender-test as many eggs as possible.
Further:
You hold a technical education (intermediate vocational level).
You have 2-3 years of working experience, preferably in a production environment.
You preferably speak Dutch, and your English language is sufficient.
You have a driving licence (B).
Work experience in agri & food is an asset.

What we offer
A scale-up environment, where you get unique opportunities to make a global impact on animal welfare
The innovative nature of In Ovo, where you are constantly looking for new opportunities and ways to grow with a lot of personal responsibility.
A fast-growing, multidisciplinary team with who you make the world a bit better every day, where we are convinced that different backgrounds and perspectives make our team stronger.
Personal development, which is our key to success.

Besides that, we offer
A salary based on both knowledge and experience.
Irregularity allowance for working hours outside 06.00 – 19.00 hrs.
A working week 40 hours with a healthy 'work-life' balance, 32 hours is considerable. 
Opportunity to travel, in view of our international growth.
Good working conditions, including 25 holidays per year (on a full-time basis), a pension and a home office allowance.
An annual budget for personal development.

Interested?
Unfortunately, it is a fact that you respond less quickly to a vacancy when you don't meet the requirements entirely. This seems to happen more often among women and minorities. We encourage you to apply, also when you have doubts! Let's discuss your qualities and how we can offer you a fitting role within our cool organization.

Apply with your resume and a brief motivation letter. In case you want more information, please contact Ralph Roels, Recruitment Lead, at +31 6 14139696 or ralph@inovo.nl.

Acquisition in response to this vacancy is not appreciated.
or
Apply with Indeed
unavailable