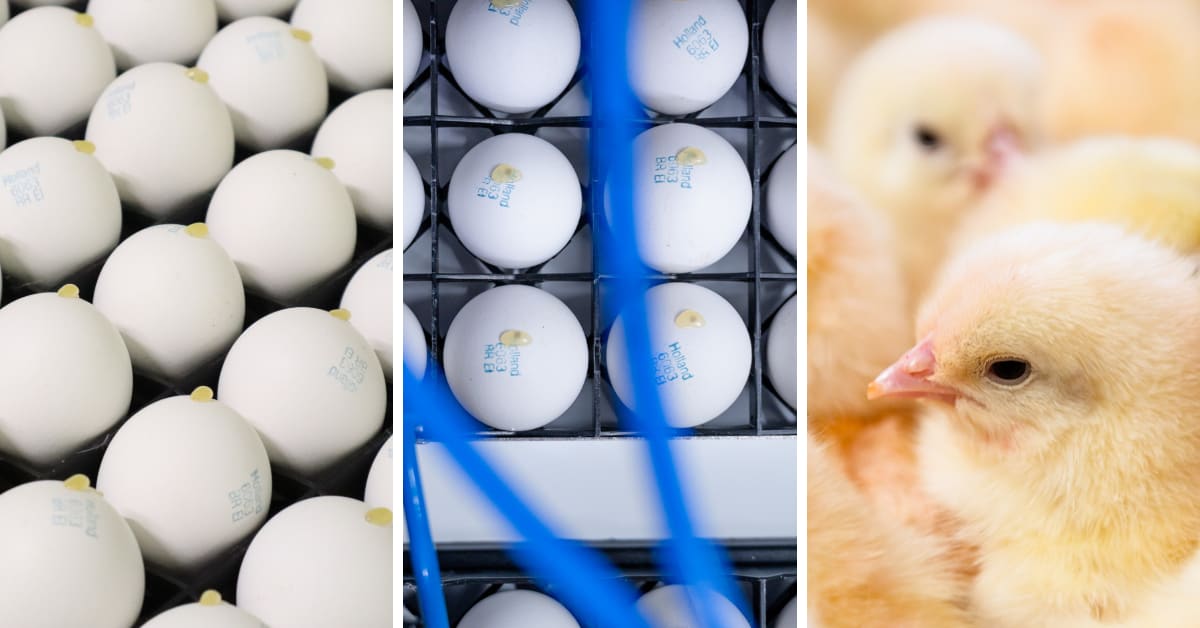 Recruiter
Leiden

,

Zuid-Holland

,

Netherlands

Human Resources
Job description
Do you thrive on quickly understanding people? Are you able to discover talents that align with our fast-growing organization? Do you want to work in a high-tech environment where animal welfare and attracting the right people are of paramount importance? If you have an enthusiastic and proactive attitude and are ready to use your recruitment skills for a higher purpose, then apply now as a Recruiter at In Ovo and help us make a difference for animal welfare and our organization!

About our company
Since we started out in 2011, we have been developing an automated process to determine the sex of a chick while still inside the egg. We aim to prevent the hatching and then culling of billions of male chicks worldwide just because they do not lay eggs. In 2020, we installed the first version of our Ella machine in a hatchery. Since then, we have developed the technology further, and a new, improved Ella began operating in 2022. It is our mission to end the culling of day-old male chicks with Ella.
Ella is just the first step, our initial ground breaking innovation. If it's up to us, there will be more. Much more. There are numerous problems in the fields of animal welfare and climate. Problems that scream for unconventional solutions. Precisely the kind of challenges we at In Ovo like to sink our teeth into.
Consider Eve, an IoT platform that helps hatcheries make animal welfare a competitive advantage. The idea for Eve arose when we realized that chicks are literally and figuratively born in a black box. What if, we thought, you could accurately monitor all the factors influencing the hatching process and convert them into usable insights? This would not only greatly improve the health and well-being of new born chicks, but also the efficiency and productivity of hatcheries. Eve is currently transitioning from development to deployment and will soon make a difference for millions of animals. For more information, visit our website.
At In Ovo, we combine analytical insight with a no-nonsense approach. We don't get caught up in endless discussions. And we don't stare at the screen for hours on end. We look at the hatcheries from the inside. Because our solutions have to work for them if what we do is to succeed.
Your role
At In Ovo, we combine analytical insight with a no-nonsense approach. We don't get caught up in endless discussions. And we don't stare at the screen for hours on end. We look at the hatcheries from the inside. Because our solutions have to work for them if what we do is to succeed.

As a Recruiter at In Ovo, you are responsible for finding and attracting talented professionals who can strengthen our team. You actively and reactively reach out to potential candidates, both nationally and internationally, and inspire them about the opportunities at In Ovo. Your tasks are diverse and ad hoc, requiring close collaboration with all involved parties to keep all aspects running smoothly and select the right candidates for various positions within our company.
You manage the entire recruitment process, from vacancy intake to negotiations (End-to-End). This includes closely working with managers and teams to understand recruitment needs, creating job postings, actively sourcing potential candidates through your LinkedIn Recruiter Seat, conducting interviews, evaluating resumes, and checking references. Additionally, building and maintaining candidate relationships and ensuring a positive candidate experience are crucial aspects of your role. You guide the process and act as an advisor when needed. Your dedication enables us to attract and retain the best talent, contributing to our growth and impact on animal welfare.
Job requirements
About you
You have:
You have at least a completed HBO degree (e.g., HRM, Business Administration, Psychology)
You have 1-4 years of work experience in recruitment, HR, or a related field (internship experience will be taken into account)
Excellent communication skills and the ability to build relationships with candidates from diverse backgrounds at different levels
A proactive and results-oriented mindset
Strong organizational skills and the ability to manage multiple tasks simultaneously
A creative and innovative approach to the recruitment process
Fluent in Dutch and English, both spoken and written
Willingness to learn and develop yourself in the field of recruitment


What we offer
Working as a Recruiter at In Ovo means contributing to a fast-growing, ambitious organisation. You will deal with interesting and sometimes complex business development projects, issues and brainteasers. In Ovo is a company large enough for you to work on a wide range of topics but small enough to stamp your mark and make a difference. Our culture is informal and the lines of communication short.

We also offer the following:


A scale-up company setting that allows you to benefit from unique opportunities that have a global impact on animal welfare.
A ground-breaking environment where you enjoy a lot of responsibility and can constantly seek out new opportunities and ways to develop.
A salary between € 3,500 and € 5,000, depending on your working experience.
25 days holiday per year, a pension and a working-from-home allowance.
An annual budget of € 1,500 for personal development

Interested but still in doubt?
If you find the position interesting but have a few doubts, that is completely understandable.
Candidates who think they do not fully meet all the requirements tend to refrain from applying for certain positions. Unfortunately, this is more prevalent among women and people from ethnic minority backgrounds. So, we welcome applicants even if they have some doubts. We look forward to discussing your qualities and perhaps offering you a suitable position with our organisation.
Please apply by sending your CV and a short application letter. If you would like more information, contact Ralph Roels, Recruitment Lead on +31 (0)6 14139696 or send an email to ralph@inovo.nl.
Please do not contact us with unsolicited services or offers using the contact details for this vacancy.
or
Apply with Indeed
unavailable