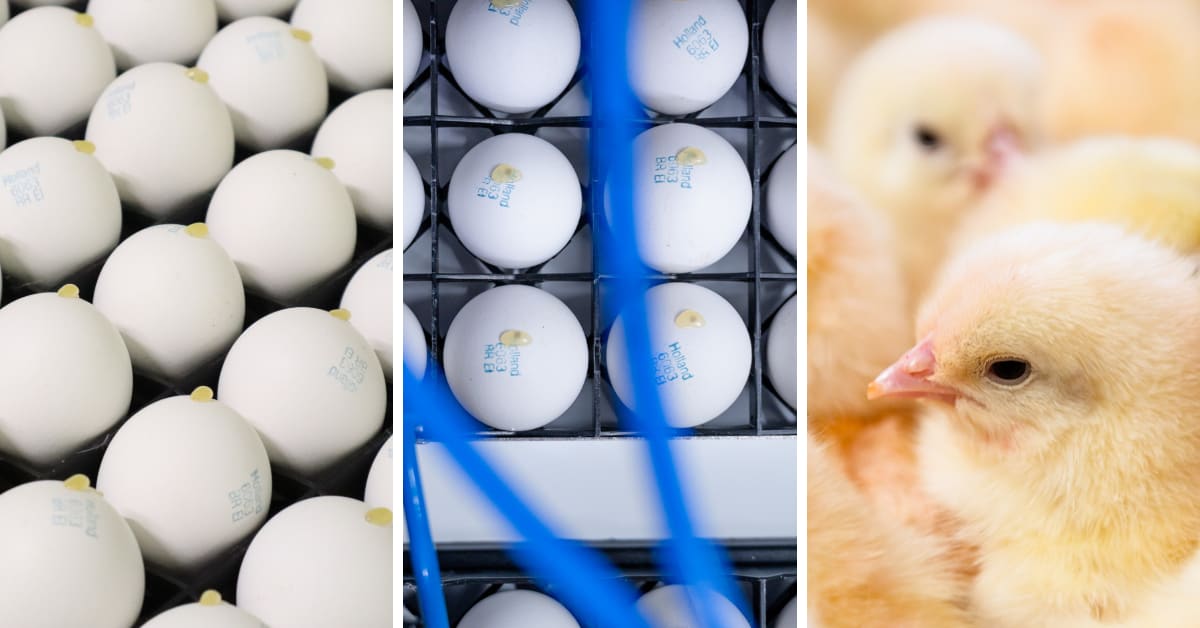 Supply Chain Manager
Remote

Ochten

,

Gelderland

,

Netherlands

Operations
Job description
Do you have knowledge and experience of launching new products? Does transforming a prototype into a production model excite you? Are you a natural networker who would enjoy building a network of appropriate suppliers? If so, you won't want to miss this opportunity to join the In Ovo team as Supply Chain Manager.

About our company
Since we started out in 2011, we have been developing an automated process to determine the sex of a chick while still inside the egg. We aim to prevent the hatching and then culling of billions of male chicks worldwide just because they do not lay eggs. In 2020, we installed the first version of our Ella machine in a hatchery. Since then, we have developed the technology further, and a new, improved Ella began operating in 2022.
We can proudly report that during the last few months alone, we have prevented hundred of thousands day-old male chicks from being killed. Our mission is to end the culling of male chicks completely.
Ella is only the initial step on our journey, our first pioneering innovation. We are determined to develop our business further and create many more innovative ideas. When it comes to animal welfare and climate change, all sorts of challenges exist and cry out for imaginative ideas and unconventional solutions. These are precisely the challenges that drive us forward.
At In Ovo, we combine analytical insight with a no-nonsense approach. We don't get caught up in endless discussions. And we don't stare at the screen for hours on end. We look at the hatcheries from the inside. Because our solutions have to work for them if what we do is to succeed.
Your role
As our Supply Chain Manager, you will help In Ovo grow by assisting in the rollout of our machines globally. You will be in direct contact with our suppliers and engage in setting up and managing the procurement process and inventory system. This will include establishing a solid reporting structure to ensure In Ovo can deliver without any obstacles wherever and whenever our technology is needed. You will be the driving force behind our operations and work closely with our engineers who strive to continuously optimise our equipment.

You will identify and communicate key issues to accelerate the production of our machines and converse clearly with colleagues and stakeholders about different projects. By communicating directly with the various hatcheries where egg sexing takes place, you will ensure operations do not grind to a halt. As Supply Chain Manager, you will also be the key link between R&D and operations. Your organisational skills will therefore have a direct impact on the quality of our sexing technology and the speed at which we can supply the machines to our customers.

Job requirements
About you
You are:
Outgoing.
A communicative and proactive problem-solver.
Someone with an affinity for a fast-growing high-tech environment, animal welfare, and technology.
Accurate and disciplined in following schedules.

In addition, you preferably have knowledge of and experience in:
Holding a completed and relevant HBO (Bachelor's) degree and at least 4 years of proven work experience in supply chain.
Organizational and negotiation skills.
Fluency in Dutch and English.
Experience with MS Office.

What we can offer?
Working as a Supply Chain Manager at In Ovo means contributing to a fast-growing, ambitious organisation. You will deal with interesting and sometimes complex projects, issues and brainteasers. In Ovo is a company large enough for you to work on a wide range of topics but small enough to stamp your mark and make a difference. Our culture is informal and the lines of communication short.
We also offer the following:
A scale-up environment where you will have unique opportunities to have a global impact on animal welfare.
The innovative nature of In Ovo, where you constantly seek new opportunities and ways to grow with a high level of personal responsibility.
A salary ranging from €4,000 to €5,000, depending on your work experience.
An annual personal development budget of €1,500.
25 vacation days per year, a pension plan, and a work-from-home allowance.
Interested but still in doubt?
Unfortunately, it's a fact that people tend to hesitate to respond to a job vacancy if they don't meet all the requirements. This seems to happen more often with women and minorities. We invite you to apply, even if you have doubts! Let's talk about your qualities and how we can offer you a suitable role within our organization.
Please apply with your CV and a short motivation letter. For more information, please contact Ralph Roels, Recruitment Lead, at +31 (0)6 14139696 or ralph@inovo.nl.

Please do not contact us with unsolicited services or offers using the contact details for this vacancy.
or
Apply with Indeed
unavailable