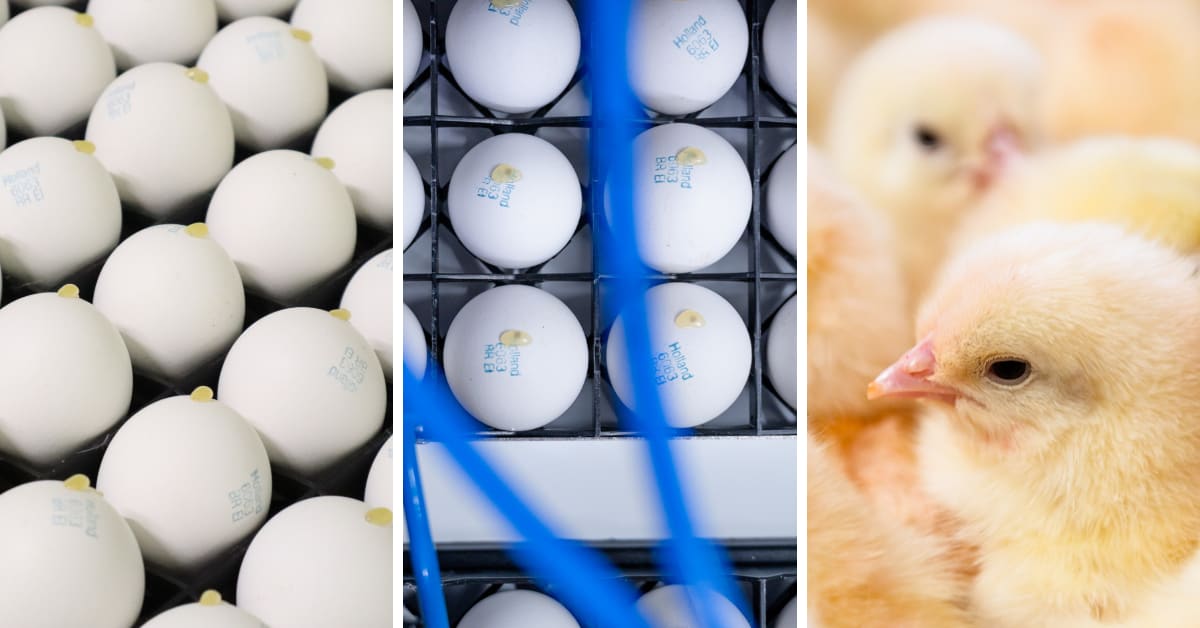 Technical Project Lead
Leiden

,

Zuid-Holland

,

Netherlands

Engineering
Job description
Are you the Project Lead who we are looking for?! Do you have technical experience, but mostly the overview of bringing a project from A to B and while doing this, can you take the team with you and do you help them we're needed? Do you get energy from working in a scale-up environment with room for innovation and (personal) development? And do you want to contribute to sustainability and animal welfare? Become our Project Lead!
Since we started out in 2011, we have been developing an automated process to determine the sex of a chick while still inside the egg. We aim to prevent the hatching and then culling of billions of male chicks worldwide just because they do not lay eggs. In 2020, we installed the first version of our Ella machine in a hatchery. Since then, we have developed the technology further, and a new, improved Ella began operating in 2022.
We can proudly report that during the last few months alone, we have prevented
hundred thousands day-old male chicks from being killed. Our mission is to end the culling of male chicks completely.
Ella is only the initial step on our journey, our first pioneering innovation. We are determined to develop our business further and create many more innovative ideas. When it comes to animal welfare and climate change, all sorts of challenges exist and cry out for imaginative ideas and unconventional solutions. These are precisely the challenges that drive us forward.
At In Ovo, we combine analytical insight with a no-nonsense approach. We don't get caught up in endless discussions. And we don't stare at the screen for hours on end. We look at the hatcheries from the inside. Because our solutions have to work for them if what we do is to succeed.
What are you going to do?
Our priority is to keep improving and optimizing our high-tech machine, Ella. To steer this development process in the right direction, we need you as a Project Lead. You think about technical concepts to improve the process, after which you further develop, test, validate and ultimately implement the concept with the team. You guide the team of R&D engineers through this process: from project plan to final SAT. In addition to offer structure, it is important that you can use your substantive R&D knowledge, so that you can see where improvement is needed and you can implement the first development. You also have the right skills to involve the team in what you think and do, to motivate them and support them where needed, so that the project is brought to a successful conclusion. You report the status and progress of the project to management.

In Ovo's headquarters is in Leiden. Our first machine is currently in Gelderland (Ochten). We expect to install machines in other European countries in the coming year as well. It depends on your role where you will be spending most of your time.

Job requirements
 As our Project Lead you have:  

Completed a relevant HBO education. 
At least 3 years of relevant work experience in a (technical) development environment 
A no nonsense mentality and you are result-oriented 
Experience in setting up and leading projects 
A positive, enthusiastic attitude, with which you support, compose and form the team. 
Do you speak fluent English and Dutch? Other languages are a plus. 
Affinity with animal welfare and technology 
A driver's license B. 
Willingness to travel regularly for short periods, for the time being within Europe 
A scale-up environment with the opportunity to make a global impact on animal welfare  
The innovative character of In Ovo, which will support you to continuously seek new opportunities and chances to grow.  
A fast-growing multidisciplinary team with whom you make the world a little better every day. We are convinced that different backgrounds and perspectives make our team stronger.  
Personal development, which is our key to success.  
Salary from € 5000 gross on fulltime basis, based on knowledge and experience.  
A workweek of 32-40 hours with a healthy 'work-life' balance, in which a lot of flexibility is possible  
Travel opportunities due to our intention for fast international growth  
Good working conditions, including 25 vacation days (on a full-time basis), a pension and a work-from-home allowance  
A yearly budget for personal development.  
Interested, but still having doubts?
If you find the position interesting but have a few doubts, that is completely understandable.
Candidates who think they do not fully meet all the requirements tend to refrain from applying for certain positions. Unfortunately, this is more prevalent among women and people from ethnic minority backgrounds. So, we welcome applicants even if they have some doubts. We look forward to discussing your qualities and perhaps offering you a suitable position with our organisation.
Please apply by sending your CV and a short application letter. If you would like more information, contact Ralph Roels, Recruitment Lead on +31 (0)6 14139696 or send an email to ralph@inovo.nl
Please do not contact us with unsolicited services or offers using the contact details for this vacancy.
or
Apply with Indeed
unavailable